7th October 2023 11:00 AM – 3:00 PM
All are Welcome to our FIRST SATURDAY MASS on the FEAST OF OUR LADY OF THE ROSARY
Dear Flame of Love Devotees,

The Flame of Love Movement of the Immaculate Heart of Mary Movement IRELAND is planning a First Saturday Holy Mass with a Flame of Love Talk and Rosary in Dublin Oak Boy's Academy, Bray, Co Wicklow on 7th October 2023. This is especially poignant as the 7th of October is not only a First Saturday, but it is also theFeast of Our Lady of the Rosary!
Day's Events
Flame of Love TALK
Flame of Love ROSARY & EUCHARISTIC ADORATION
HOLY MASS celebrated by Fr Joseph Fazio, LC
BLESSING the new Flame of Love Pilgrim Statue
Lighting and Passing the Flame of Love CANDLE CEREMONY
LUNCH with Q&A
Flame of Love LITERATURE will be available (Prayer Cards, Diaries, Booklets)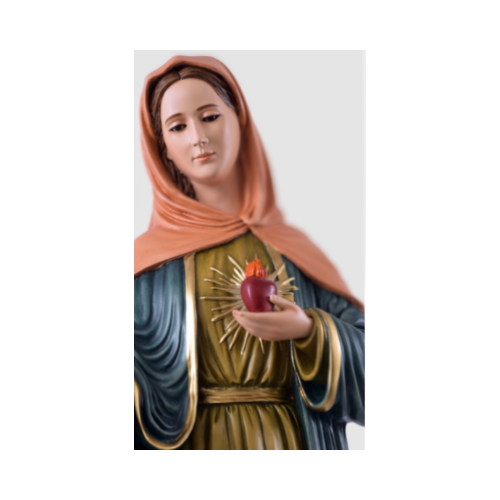 A Note on Lunch …
All are invited to ….
bring your own lunch and continue our discussion after the services. Tea, coffee and biscuits will be provided. This will be an opportunity to ask questions, get to know each other and browse available Flame of Love Literature.
Directions
By Car: Southbound on the M11 just crossing into Co. Wicklow, it turns back into N11. Take Exit 7 and stay left and you come to the roundabout where there is a Circle K and there take the first exit, cross over the motorway and come to a second roundabout and there take the first exit towards Kilcroney. At about 250 meters to the right is the entrance to Dublin Oak Academy. Take the driveway past the pitches and first building until you come to the castle. There is plenty of parking. If you're taking the northbound on the M11/N11 it's easier: just pass Kilmacanogh and take Exit 7 and you come to the same roundabout and you're only 250 meters away.
By Dart: take it to Bray and then get a taxi.